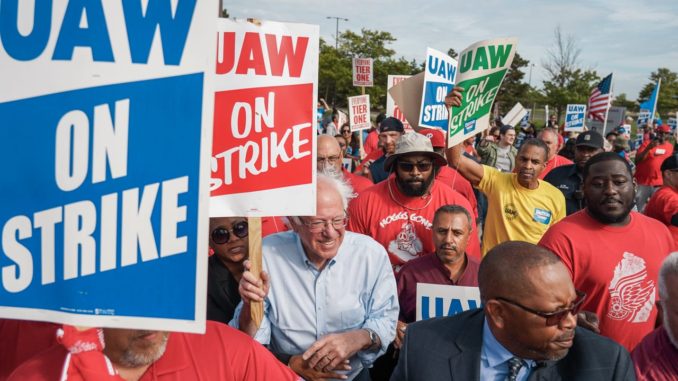 Reprinted from The New York Times by The Associated Press on September 25, 2019.
Contract talks between General Motors and striking United Auto Workers took a step closer to reaching an agreement Wednesday when committees finished their work and sent it to the top bargainers.
The move means that minor issues largely are resolved, and a few bargainers for both sides will now try to come to terms on wages, use of temporary workers and other contentious issues.
UAW Vice President Terry Dittes outlined the development in a letter to members. He says the union presented material to GM and is waiting for a response.
"This back and forth will continue until negotiations are complete," Dittes wrote. "We will continue to bargain this contract until your Bargaining Committee is satisfied that we have achieved an agreement that properly addresses our members' concerns." …
UAW-GM Negotiations Appear to be Intensifying: Why It's Taking So Long
Reprinted from The Detroit Free Press by Jamie LaReau on September 25, 2019.
Wednesday is the 10th day of the UAW's strike against General Motors, with costs mounting and thousands of workers at suppliers and Canadian plants laid off, and no tentative agreement yet.
Negotiators met until late evening Tuesday and resumed Wednesday morning with subcommittees talking at all levels, people close to the talks told the Free Press. The bargainers have been meeting daily, even over the weekend. Progress was made Tuesday and some familiar with the talks say negotiations appear to be intensifying.
A resolution would be welcome on both sides — the strike is the UAW's longest since 12 days against Chrysler in 1985.
So what does it mean that it's taking so long to reach agreement? …