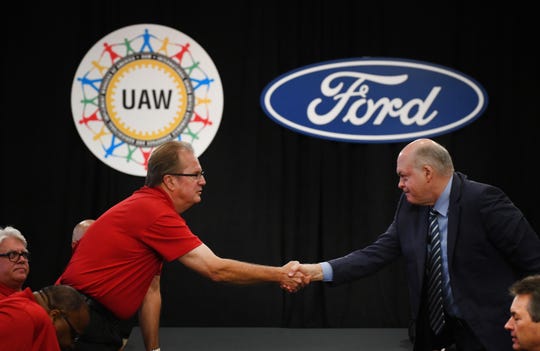 Reprinted from The Detroit News by Ian Thibodeau on October 30, 2019.
The United Auto Workers and Ford Motor Company have reached a proposed tentative agreement less than a week after UAW members ratified an agreement with General Motors Company.
The pace of negotiations at Ford starkly contrasts that set by General Motors Company and the UAW. The union ratified a contract Friday with GM after a six-week strike. Ford and the UAW, which continued negotiating during the strike, began main-table talks Monday morning. They wrapped three days of negotiations after 8 p.m. Wednesday.
"Our national negotiators elected by their local unions have voted unanimously to recommend to the UAW-Ford National Council the proposed tentative agreement," said UAW Vice President Rory Gamble in a statement Wednesday. "Our negotiating team worked diligently during the General Motors strike to maintain productive negotiations with Ford… Out of respect for our members, we will refrain from commenting or releasing full details of the agreement until the UAW-Ford Council leaders meet and review the details." …