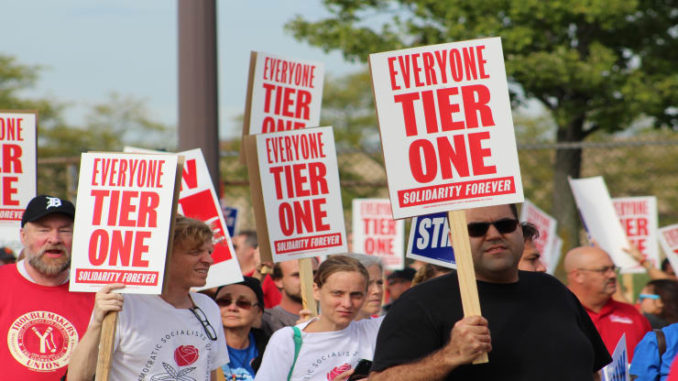 Reprinted from The Detroit Free Press by John Gallagher and Phoebe Wall Howard on October 8, 2019.
A new analysis estimates that as many as 100,000 workers — beyond the roughly 46,000 UAW strikers — have been laid off, face pay reductions or have otherwise been hurt by the lengthening strike against General Motors.
The East Lansing-based Anderson Economic Group estimated Tuesday that 25,000 salaried GM workers have seen their wages affected. In addition, another 75,000 employees of auto parts suppliers have either been temporarily laid off or had their wages reduced since GM assembly plants were not taking their parts or services, AEG estimated in its new analysis.
"What started as a concentrated event affecting a select group of workers has now ballooned in scope," said Brian Peterson, AEG's director of public policy and economic analysis. …