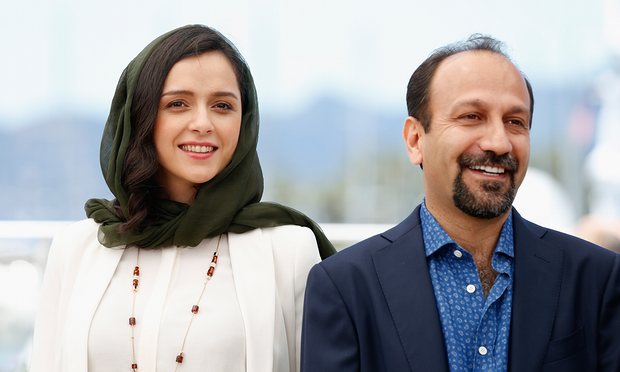 Reprinted from The Guardian by Nadia Khomami on January 30, 2017.
Some of Britain's leading names in film will try to screen the Oscar-nominated film of an Iranian director affected by Donald Trump's travel ban outside the US embassy in London on Academy Awards night.
Actors and film-makers including Julie Christie, Kevin Macdonald, Kiera Knightley and Terry Gilliam have written to the Duke of Westminster for permission to hold an outdoor screening of Asghar Farhadi's The Salesman in Grosvenor Square on 26 February.
The group including Oscar winners and nominees, which also comprised Andrea Arnold, Joshua Oppenheimer, Glenn Close and Mike Leigh, have signed the letter, seen by the Guardian. It was sent to Hugh Grosvenor on Monday morning. …
The Salesman is nominated for best foreign language film at the Oscars, but it remains unclear whether the Iranian cast and crew can attend the Hollywood ceremony. Farhadi, who won an Oscar for The Separation in 2012, said he would not attend even if he could. …