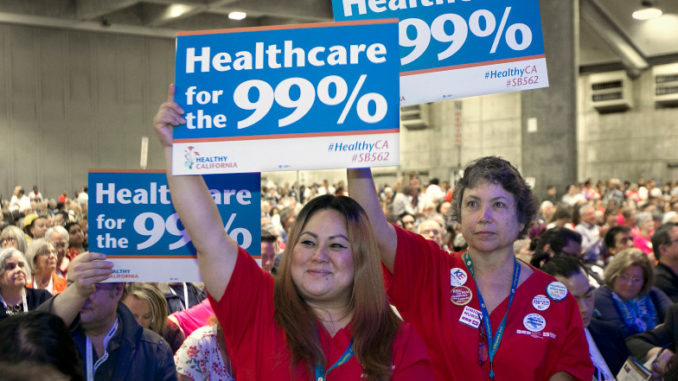 Reprinted from The Sacramento Bee by Angela Hart and Taryn Luna on March 26, 2018.
California Assembly Speaker Anthony Rendon is refusing to advance this year a controversial single-payer health care bill that would dramatically reshape the state's health care financing and delivery system. Instead, he's orchestrating an alternative, narrower approach that seeks to achieve universal coverage and make Obamacare more affordable.
Rendon this year gave lawmakers in his house "autonomy to come up with a package" of health care bills, he said in a recent interview. Now, without engaging the other side in the Senate, the Assembly has unveiled a major legislative push on health care that would expand coverage and lower consumer costs while laying the groundwork for a future system financed by taxpayers.
Five Assembly lawmakers late Friday released 14 bills they're expected to promote as a package this year. Together, they would offer financial assistance to people struggling to pay for soaring insurance premiums and out-of-pocket costs, require health insurers to spend more on patient care instead of profits, create a public insurance option and offer health coverage to undocumented immigrants. …