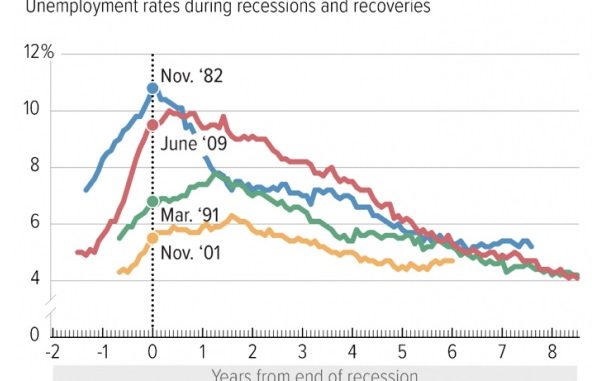 Reprinted from The New York Times by Louis Uchitelle on July 11, 2019.
These should be the best of times for working people.
After all, the unemployment rate is just 3.7 percent, near its lowest level in almost 50 years. If that were our only guide, then we might conclude that virtually every adult in the United States who wants to work is either doing so or is diligently looking for a job.
The problem is that the unemployment rate, which is publicly updated by the Labor Department on the first Friday of every month, is an insufficient statistic, despite all the attention it gets. Sure, it tabulates the number of men and women who are actively job-hunting. But it leaves out the growing numbers who have stopped actively looking.
In the federal government's scheme of things, those who stop looking for work aren't listed as unemployed. The Labor Department has a broader monthly statistic that accounts for the dropouts, but it doesn't get equal billing with the unemployment rate. It is called the labor force participation rate, and if it received the attention that it deserves, then the June job numbers, published and broadcast in early July, would have been stripped of some of the glow they seemed to have.
A more complete approach — and, under current conditions, a more accurate one — would give equal billing to both statistics: The unemployment rate was only 3.7 percent in June, near its lowest level since 1969, as tens of thousands of people gave up actively looking for another job. But in doing so, the dropouts meant the labor force participation rate was stuck at 62.9 percent, near its lowest level since 1977.
Most accounts of the June job numbers didn't use that double-barreled, and sobering, approach to reporting the figures. Yet a falling participation rate suggests a growing accumulation of men and women who are neither working nor unemployed, but rather disengaged. …