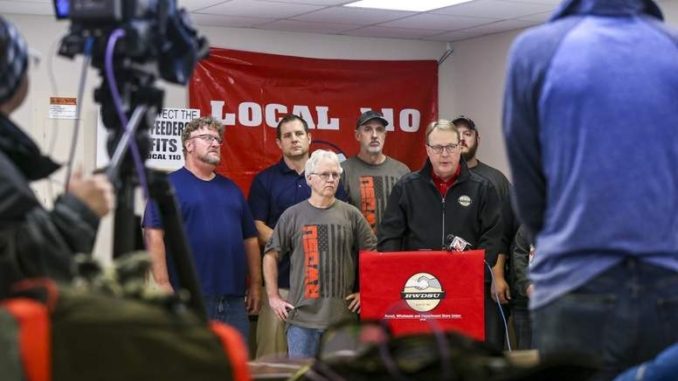 Reprinted from The Des Moines Register by Tyler Jett on November 8, 2019.
A union representing 520 employees at a General Mills plant in Cedar Rapids says it believes it has reached a collective bargaining agreement with the company, averting a possible strike.
Local 110 of the Retail, Wholesale and Department Store Union announced Friday morning that its bargaining committee and General Mills representatives had struck a deal that it will recommend workers approve in a vote Thursday. A news release from the union did not outline the details of the deal, but it said the contract stops what it termed the "bleed out" of workers' benefits.
"Not a single one of our union members at General Mills ever wanted to walk out of the facility and go on strike," RWSDU Vice President Roger Grobstich said in a statement. "They were pushed to the edge."
RWDSU spokesperson Chelsea Connor said the union's negotiating team and General Mills representatives met from 9 a.m. to midnight Thursday. In addition to agreeing on health and retirement benefits, she said, the union made "significant progress" on guaranteed salary increases and protection against the company moving jobs to other countries. If approved, the contract will last three years.  …