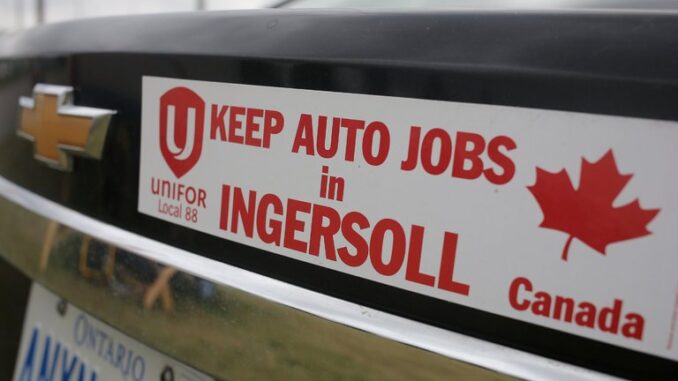 Reprinted from The New York Times by Neal Boudette on October 14, 2017.
General Motors and Canada's largest trade union have reached a tentative agreement in a labor dispute that has idled an Ontario plant that makes a popular sport utility vehicle, the Chevrolet Equinox.
Some 2,800 members of the Unifor trade union will vote Monday on whether to ratify the pact. If it is approved, production of the Equinox could resume as early as Monday night.
Both Unifor and G.M. declined to release the terms of the settlement before the vote.
Workers at G.M.'s plant in Ingersoll went on strike last month to protest the shift of some production to Mexico that led to the loss of about 600 Canadian production jobs. It was the first strike at a Canadian auto assembly plant in 21 years. …