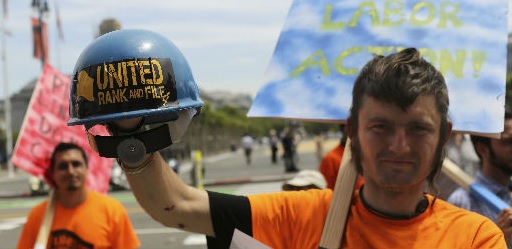 Reprinted from The Hill by Reid Wilson on January 26, 2017.
Fewer American workers belong to labor unions than at any time since the government began tracking membership, according to a new report released Thursday.
The Bureau of Labor Statistics said just 10.7 percent of American workers were members of labor unions in 2016, down from 11.1 percent the previous year, and down from 20.1 percent in 1983, the first year the bureau collected union statistics. The number of union workers dropped almost every year during the Obama administration.
"These numbers bear out a trend that's been underway for some years, and it puts into starker relief the urgency of the moment for labor, now that the Trump administration is in power," said Joseph McCartin, director of the Kalmanovitz Initiative for Labor and the Working Poor at Georgetown University. …