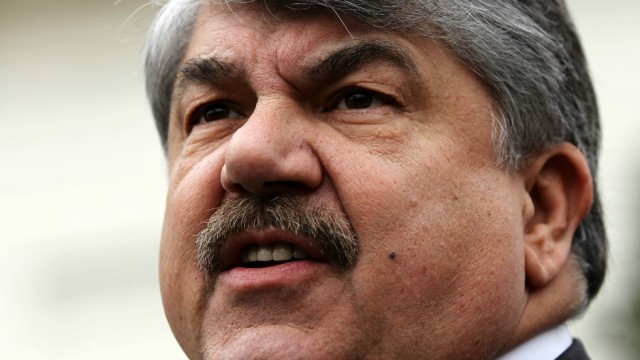 Reprinted from The Hill by Olivia Beavers on March 7, 2017.
Richard Trumka slammed the Trump-backed GOP healthcare proposal, just hours after meeting with the president at the White House on Tuesday. …
"Millions of people will lose their health care coverage thanks to a plan introduced by Congressional Republicans," Trumka said.
"This haphazard 'repeal and replace' effort would result in painful taxes on working families, cuts to Medicaid, and tax giveaways for the super-rich. … That's a terrible plan for healthcare in America." …