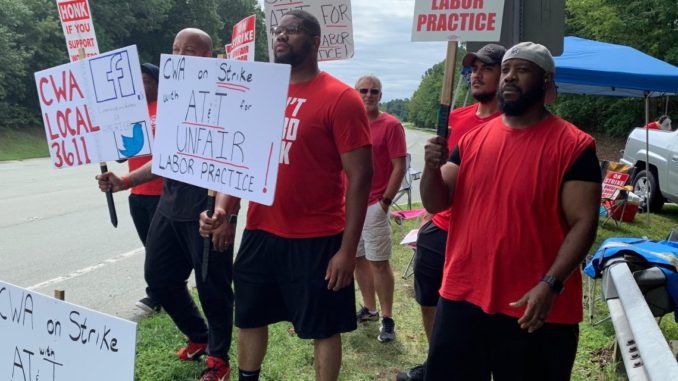 Reprinted from WRAL Tech Wire on August 28, 2019. It is unattributed.
AT&T's striking employees across the southeast are to return to work Wednesday afternoon, their union declared Wednesday morning.
The strike began on Saturday and involved some 20,000 workers.
The union did not say that a settlement over issues triggering the walkout had been reached.
In a statement, the Communications Workers of America declared:
"CWA has notified AT&T management that we are ending the unfair labor practice strike and have agreed to return to work. …