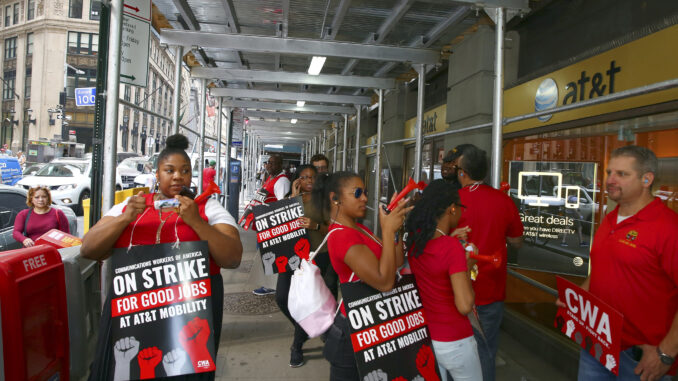 Reprinted from PPP Focus by Paul Smedley on May 26, 2017.
AT&T and DirecTV workers who are members of Communications Workers of America walked off the job Friday, protesting what they call "AT&T's failure to present serious proposals that invest in good jobs with a future."
The union complains that AT&T is sending call-center jobs overseas and diverting retail jobs to so-called authorized retailers not owned by the company and not unionized, and where wages and benefits are lower, according to a New York Times report. It's about time we stand up to receive better and affordable healthcare, a fair scheduling policy and overall wage increase.
Locally, the strike only affects company-owned retail locations in Illinois, according to Katie Nagus, St. Louis-based director of corporate communications.
WHERE: Workers will be picketing at retail stores throughout the region.
The workers would be joined in their protest by CWA members in AT&T's DirecTV and wireline businesses. "Like any family, we have our disagreements, but we'll sort them out," AT&T spokesman Steven Maviglio said. …