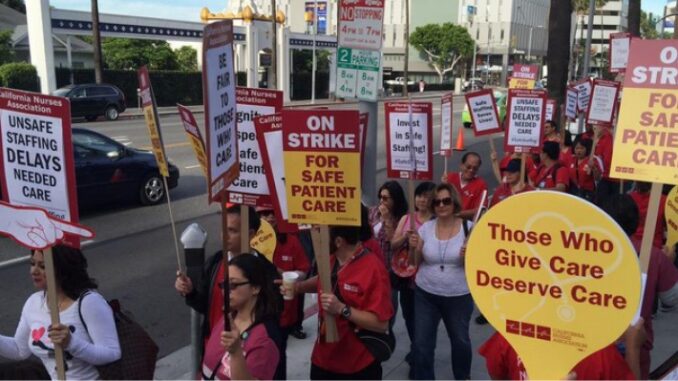 Reprinted from The Santa Monica Lookout by Jorge Casuso on October 13, 2017.
Union workers at Saint John's Medical Center, who are in the midst of negotiating an agreement, picketed Wednesday to protest what they claim is understaffing at Santa Monica's 75-year-old hospital.
The picket also was intended to draw attention to a plan that "would prohibit workers from publicly airing concerns about patient care," said officials for SEIU-United Healthcare Workers West (SEIU-UHW).
"Our goal is to provide the best patient care but that's hard to do when we're short staffed and unable to respond to patients' calls for help," Linda Phongsvej, a Respiratory Therapist at the hospital said in a statement. …
SEIU officials said a survey of 154 Saint John's workers conducted last month found that 47 percent reported staffing cuts in their departments over the past year. More than a third "indicated that understaffing delays their ability to respond to patient call lights," union officials said. …