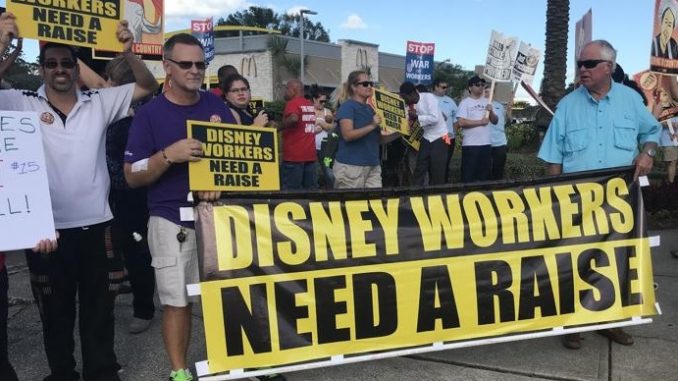 Reprinted from WFTV by Jason Kelly on August 25, 2018.
After more than a year of negotiations, Walt Disney World and the Service Trades Council Union, an organization that comprises the six labor unions representing more than 38,000 service workers, said Saturday that they had struck a deal to raise starting pay to $15 an hour by 2021.
The tentative agreement between Disney and STCU provides wage increases for all of its hourly, non-tipped union workers, the company said.
"We are thrilled our cast members will have the chance to vote on what is one of the highest entry-level service wages in the country," said Robbin Almand, vice president of labor relations for Walt Disney Parks and Resorts. "This represents a 50 percent bump in pay, bringing starting wages to $15 an hour by 2021."
Disney said the proposal is the largest it has ever offered to Walt Disney World workers, and it includes retroactive pay of 50 cents an hour or 3 percent — whichever is greater — for all hours worked since Sept. 24, 2017. …