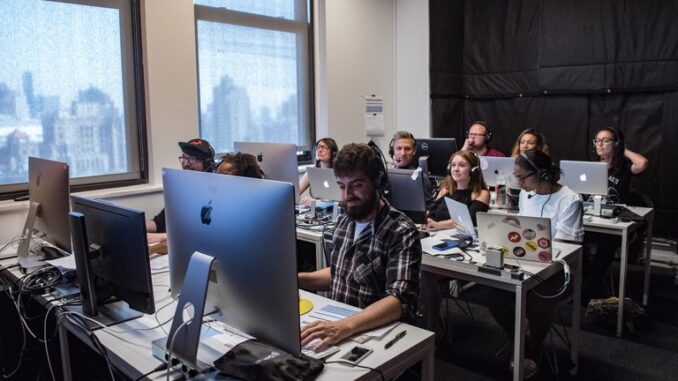 Reprinted from The New York Times by Matthew Sedacca on December 26, 2017.
After employees at the online media company Vox Media announced plans to form a union last month, German Lopez, a senior reporter at the company's general news website Vox.com, posted a thread on Twitter that inspired a heated debate more than 1,000 comments in length.
In the first tweet, Lopez said, "I am against #VoxUnion." He followed that one by arguing that some writers wanted a union "as protection for laziness." He added that Vox was "a generous company" and "some people want to take advantage of that."
Then a couple of weeks ago, Lopez changed his mind, swayed by the idea that the company's generosity isn't set in stone and that new management could roll back benefits.
The organizing effort at Vox is part of a growing union movement at more than a dozen digital publishers. When they entered the media fray, these and other online players sought to shake up the status quo, but while their traffic soared, their profits didn't. Now they confront the same job cutbacks and financial uncertainty as their more established brethren.
Employees at now-defunct Gawker Media joined the labor union the Writers Guild of America East in the summer of 2015. Members of the editorial staffs at Vice Media, ThinkProgress and HuffPost followed suit, organizing unions that their companies recognized and that subsequently ratified contracts. …