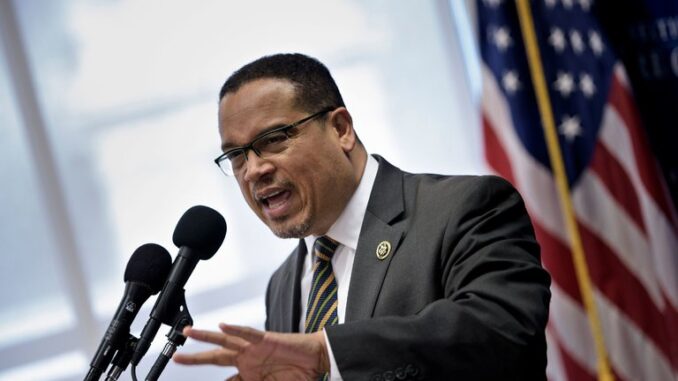 Reprinted from The New York Times by Jonathan Martin on December 1, 2016.
Representative Keith Ellison is facing increasingly vocal resistance to his bid to become chairman of the Democratic National Committee, with Jewish groups and some labor unions expressing unease about making the Minnesota liberal a face of the opposition to Donald Trump.
As Democratic state leaders gather here Friday for what will effectively be the first audition to take over a party still reeling from last month's election, a disparate coalition is going public with concerns about Ellison, who has won support from some of the most prominent figures on the left and emerged as an early favorite in the committee race. …
Firefighters, some building trades unions and the food and commercial workers have all used recent meetings of the AFL-CIO to advocate against making what they see as an overly hasty endorsement of Ellison's D.N.C. candidacy by the labor federation, according to several Democratic officials familiar with the discussions.
Ellison, however, enjoys significant support from a group of powerhouse union leaders, including Randi Weingarten, president of the American Federation of Teachers, and Lee Saunders, president of the American Federation of State, County and Municipal Employees. And Richard Trumka, president of the AFL-CIO, signaled the federation's inclination to support Ellison on Wednesday when he emailed union leaders a ballot that included just three options: Ellison, No Endorsement and Abstain. …