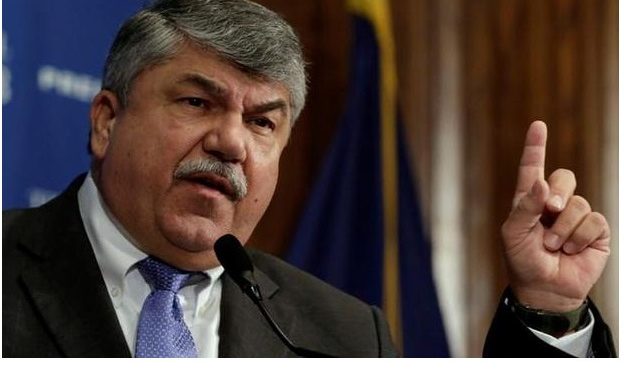 Reprinted from Bloomberg News by Tyrone Richardson on October 1, 2018.
The AFL-CIO and labor unions including the Teamsters and the Steelworkers say the new three-country trade pact to replace NAFTA is an improvement in terms of workers' rights. But leaders said they're holding back on a full response until they review the details.
Both the White House and the Chamber of Commerce also expressed optimism about the developments.
What the Steelworkers union has seen so far includes "significant improvements" over the existing US-Canada-Mexico pact and is stronger than the rejected Trans-Pacific Partnership, union president Leo Gerard told Bloomberg Law in a written statement. It goes further than any prior deal, he said. "That is encouraging, but it is not yet enough. Efforts to protect the rights of workers in all countries that will be party to this deal are not finished," he said.
AFL-CIO President Richard Trumka said the draft trade pact looked promising, but he withheld a final judgment. …
Bloomberg News 10/1