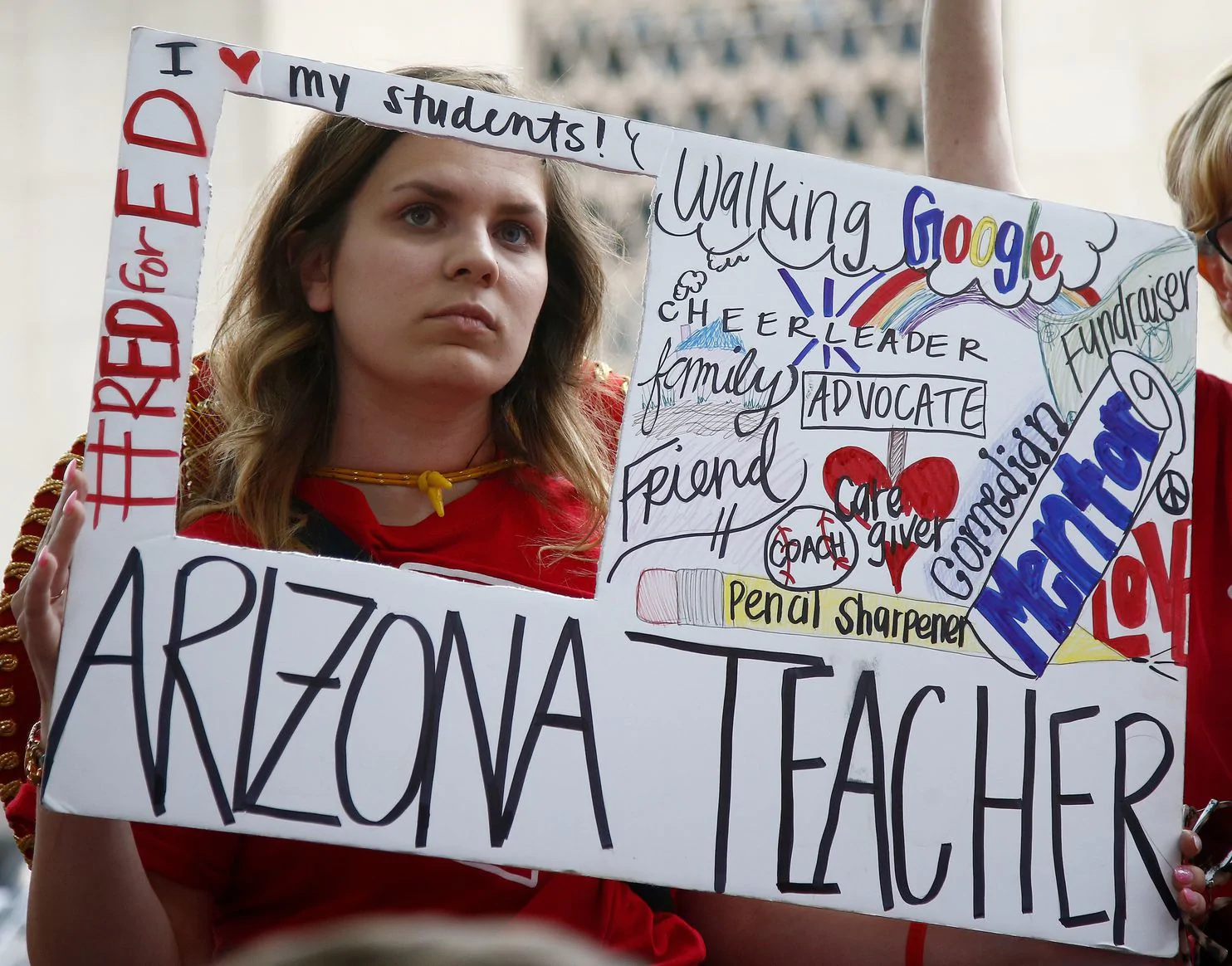 Reprinted from The Washington Post by Barry Eidlin on August 30, 2018.
American labor has taken some hard hits in recent years. Since 2012, six more states have passed "right to work" laws, bringing the total to 28. These laws undermine unions by allowing workers to receive the benefits of union contracts without having to pay dues . President Trump's administrative appointees have issued a raft of anti-worker, anti-union rulings. And most significant, the Supreme Court imposed a right-to-work law on all public-sector employees in its Janus v. AFSCME ruling in June.
Despite these defeats, labor has reason for hope. This spring's massive teacher strikes in "deep red" states like West Virginia, Oklahoma, Kentucky and Arizona galvanized the public and forced reluctant legislators to increase education funding and teacher pay. With the new school year underway, the strike wave seems to be spreading to "blue" states, with teachers walking out or preparing to in California and Washington. And in early August, voters in Missouri repealed their state's right-to-work law by a 2-to-1 margin, only the fifth state ever to do so, and the first to do it by referendum.
There is a pattern to these losses and wins — one with broader lessons for labor. When judges and legislators determine labor's fate, labor loses. When labor takes matters into its own hands, bringing the battle into the workplace and the public sphere, it at least stands a fighting chance. …