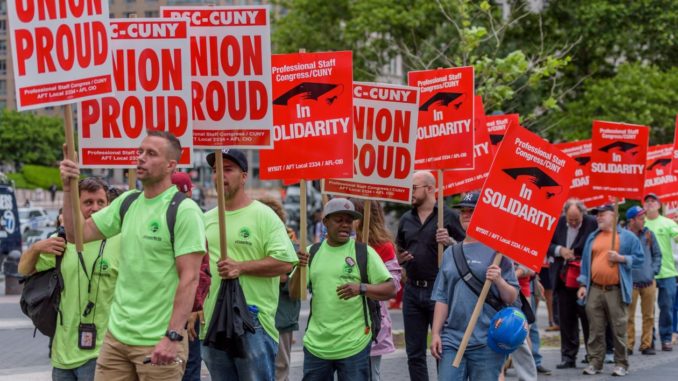 Reprinted from The Wall Street Journal by Kris Maher on August 5, 2018.
Public-sector unions are facing steep falls in revenue and trying to prevent the loss of members in the wake of a recent Supreme Court ruling.
In New York, Pennsylvania and Illinois, state governments have stopped collecting millions of dollars in agency fees following a high court ruling banning the practice. Before the ruling, public workers in 22 states who didn't want to join a union were often required to pay agency fees, which cover collective bargaining costs and can equal as much as 90% of dues paid by members.
Pennsylvania stopped collecting agency fees from 24,000 state workers that totaled $6.6 million last year, a state official said. The figure is expected to grow because it doesn't include workers at municipalities across the state. In New York, which has the highest rate of public sector union membership, the state stopped collecting agency fees in July from 31,000 state workers which totaled between $9 million and $10 million last year, a spokeswoman for the New York State Comptroller said. That tally is also expected to grow because it doesn't include local agency fees. …