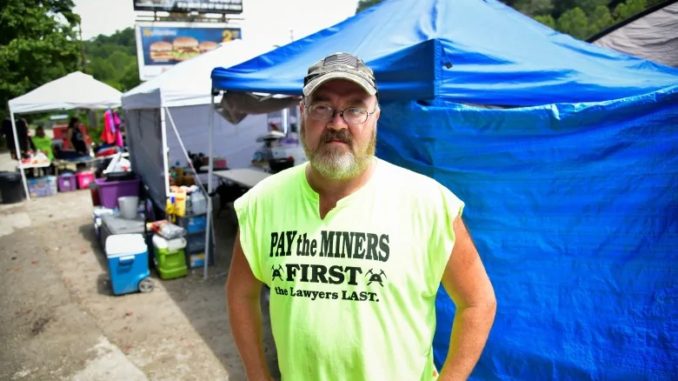 Reprinted from CBC Radio by Sheena Goodyear on August 23, 2019.
It's been more than three weeks since Jeff Willig got a call from his buddy Chris Sexton asking if he wanted to go stand in front of a moving train loaded with coal.
"He called me and said, 'Hey, they're trying to load this train up. You want to stop this train?'" Willig told As It Happens guest host Helen Mann. "I said, 'Absolutely.'"
The two friends are coal miners who have been been out of work since Blackjewel, the company that owned the Black Mountain mine near Cumberland, Ky., shut its doors suddenly in July and filed for bankruptcy.
More than 1,100 miners in Kentucky, Wyoming, West Virginia and Virginia lost their jobs with no warning. They didn't get paid for their last week of work, and their paycheques from the previous two weeks bounced. …