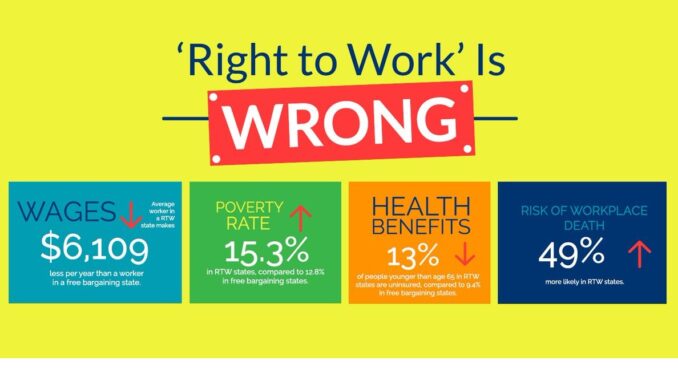 Reprinted from The New York Times by Reuters on July 12, 2017.
A US appeals court on Wednesday upheld Wisconsin's so-called right-to-work law, which bars mandatory union membership and prohibits unions and employers from requiring non-members to pay dues.
The plaintiffs did not provide "any compelling reason" for the 7th U.S. Circuit Court of Appeals in Chicago to revisit an earlier ruling upholding a right-to-work law in a similar case in Indiana, Judge Joel Flaum wrote.
Flaum was joined by Judge Michael Kanne and Judge Frank Easterbrook in the unanimous decision.
Two local affiliates of the International Union of Operating Engineers (IUOE) had argued that Wisconsin's law violates US labor laws and a portion of the Fifth Amendment of the US Constitution by preventing unions from collecting payment for services they are legally required to provide to non-members. …