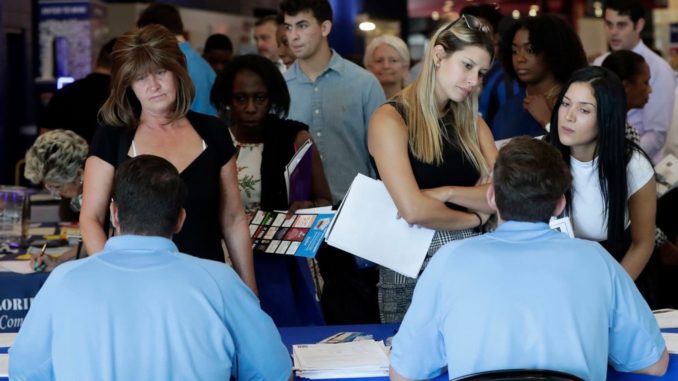 Reprinted from The Washington Post by Christopher Rugaber on October 31, 2018.
US companies added jobs in October at the healthiest pace in eight months, and wages rose by the most in a decade, the latest evidence of the durable strength of the US job market.
Businesses added 227,000 jobs in October, according to a private survey, a sign that businesses can still find workers even with the unemployment rate striking 49-year lows.
Payroll processor ADP said Wednesday that employers added jobs in manufacturing, retail, and professional services such as engineering. October's hiring was the strongest in eight months.
The unemployment rate fell to 3.7 percent in September, the lowest level since 1969. Businesses are staffing up at a rapid pace in response to healthy consumer spending and strong economic growth. …