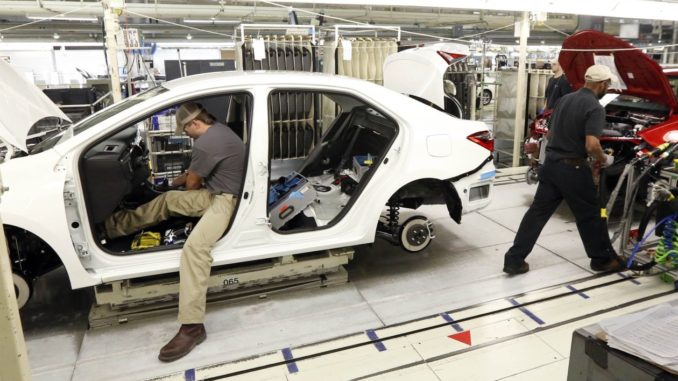 Reprinted from The New York Times by The Associated Press on May 17, 2018.
President Donald Trump's team is running out of time to rewrite a trade pact with Canada and Mexico this year just as it's confronting China and sparring with its allies over US tariffs on imported steel and aluminum.
If negotiators can't agree on a revamped the North American Free Trade Agreement soon — House Speaker Paul Ryan set an informal Thursday deadline — the talks could drag into 2019. Or Trump could carry out his threat to abandon the agreement he's labeled a job-killing "disaster" and throw commerce among the three NAFTA countries into disarray. …
NAFTA has long been a focus of Trump's ire. But achieving a NAFTA do-over to the president's satisfaction has always seemed a longshot. When it took effect in 1994, NAFTA ended most trade barriers among the US, Canada and Mexico. Trade surged within the NAFTA bloc. American farmers who export corn and other products benefited from the deal.
But many US manufacturers, notably automakers, moved production to Mexico to capitalize on low labor costs, and shipped their products back to the United States. The influx of imports swelled America's trade deficit with Mexico, which amounted to $69 billion last year. (The United States posted a nearly $3 billion trade surplus with Canada in 2017).
Trump is seeking to revamp NAFTA to try to return auto production to the United States and shrink America's trade deficit. The United States is demanding that a percentage of a car's content originate in a country — the United States or Canada — with average auto worker wages of around $15 an hour to qualify for NAFTA's duty-free status. …