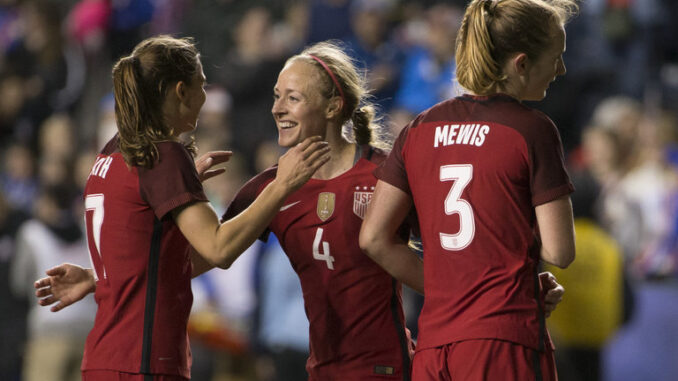 Reprinted from The New York Times by Andrew Das on April 5, 2017.
The United States women's national team and US Soccer have ratified a new five-year collective bargaining agreement, ending more than a year of sometimes caustic disagreements about equal pay that had pitted the federation against some of the most high-profile female athletes in the world.
The deal, which was ratified by the players on Tuesday night in Dallas and by US Soccer's board in a conference call, includes a sizable increase in base pay and improved match bonuses for the women's team, changes that could see some players double their incomes to between $200,000 and $300,000 in a given year — and even more in a World Cup year.
The agreement also includes sought-after changes to noneconomic issues like travel, accommodations and working conditions. The union also won control of some licensing and marketing rights from the federation, another potential source of revenue for the players.
US Soccer and the union, the US Women's National Team Players Association, announced the agreement, which runs through 2021, in a joint statement on Wednesday morning. The length of the deal ensures that it will not become an issue for the team during their next major competitions, the 2019 World Cup and the 2020 Tokyo Olympics. …