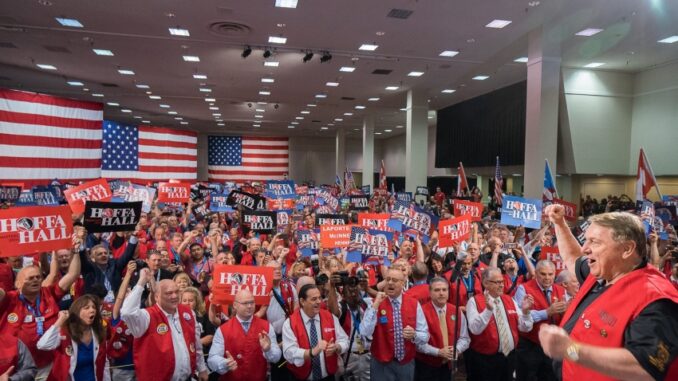 Reprinted from In These Times by Bruce Vail on November 18, 2016.
"Teamsters President James P. Hoffa appears to be headed for a narrow victory in his bid for election to a fifth term as head of the 1.3 million-member union," writes Bruce Vail in In These Times. "Unofficial vote totals show him beating challenger Fred Zuckerman with an estimated 100,000 votes, compared to some 95,000 votes for Zuckerman.
"The tally was a lot closer than most observers thought likely and shows the level of division within the International Brotherhood of Teamsters.
"Official results will be announced following the resolution of challenges related to uncounted ballots, according Richard Mark, head of the Office of the Election Supervisor, an independent agency charged with ensuring a fair election process. Mark told In These Times that the office had received a total of 211,635 ballots, but that some had been ruled ineligible because the voter was not paid up in union dues, or for other technical issues. …