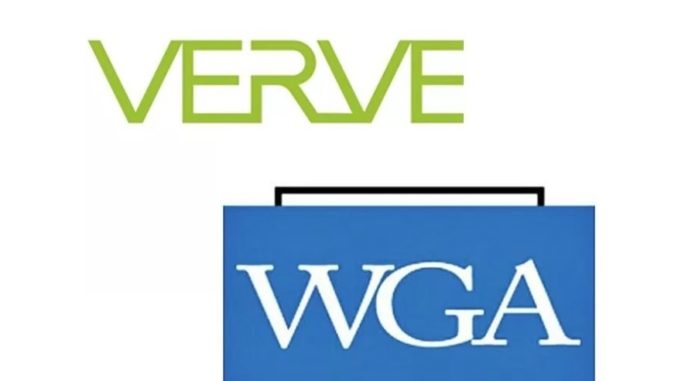 Reprinted from Deadline Hollywood by David Robb on May 16, 2019.
Verve has signed the WGA's new Code of Conduct, the biggest win yet in the guild's campaign to "divide and conquer" the agency business. Verve is not a member of the Association of Talent Agents, but its signing makes it the biggest lit agency to sign the code so far.
It also opens the door to other mid-level agencies to follow suit. Sources say several other mid-sized agencies have been in talks with the guild, including at least one that is a member of the ATA.
Verve's signing makes it the 70th agency to sign the code, only one of which, Pantheon, is an ATA member. Even so, that just a fraction of the 234 agencies that had been franchised by the guild before it implemented its new code. So far, the ATA's other 112 member agencies – including the Big 4 packaging agencies – have refused to sign. …