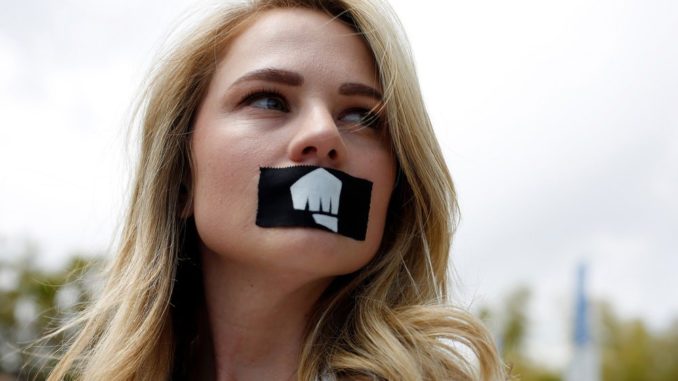 Reprinted from The New Republic by Leila McNeill on May 15, 2019.
"I reported and he got promoted."
Those were the words on a hand-lettered sign held above nearly 200 employees of Riot Games—the publisher of the immensely popular multiplayer video game League of Legends—as they gathered last week in front of an outdoor mural on Riot's West Los Angeles campus. The sentiments on that sign, mirrored in the megaphone-amplified speeches that workers took turns delivering to the assembled crowd, have grown increasingly visible in recent years as attention to workplace discrimination and sexual harassment has increased. For the workers at Riot, this was more than a distant news story: Five current and former employees are suing the game publisher alleging gender discrimination and violation of California's Equal Pay Act.
In response, the company filed a motion to force two of the complainants into arbitration—and it was Riot's binding arbitration policy that precipitated the May 6 action by employees. "Silence one of us," another demonstrator's sign read, "and you silence us ALL."
This is the first labor-related walkout in the video game industry, but it likely will not be the last. The sector has been under scrutiny for years over exploitative practices, including lack of job security, mass layoffs and "crunch." Short for "crunch time," crunch is an industry-wide practice that requires employees, especially developers, to put in extra, unpaid hours—making for 60 to 80-hour work weeks—to deliver a game by its release date. One of the most egregious examples of crunch came in October of 2018 when reports surfaced that employees of Rockstar Games were working 100-hour weeks to finish the game Red Dead Redemption 2. …