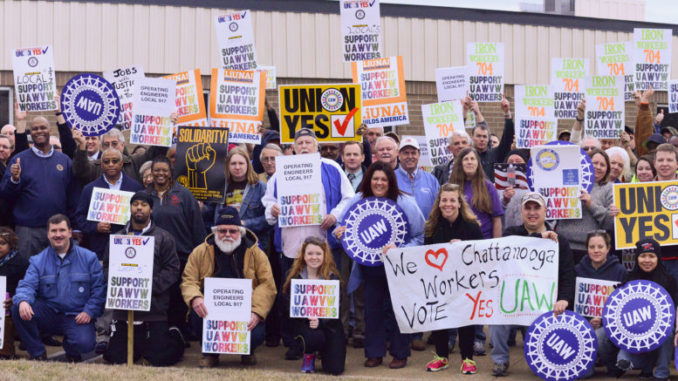 Reprinted from Payday Report by Mike Elk on April 23, 2019.
As the UAW approaches a historic union election at the Volkswagen plant in Chattanooga, Tennessee, some observers had remained optimistic that Volkswagen may not launch a full fledged anti-union campaign. The corporation is unionized at 43 of its 45 factories worldwide and has run into strong opposition from their German unions on outright opposing the UAW in the past.
However, now it appears that Volkswagen has already taken steps to "passive-aggressively" oppose the union, as one worker put it. The moves come as outside anti-union groups are beginning to spend heavily on opposing the unionization effort at the plant.
In a letter addressed to Volkswagen's Chattanooga employees obtained by Payday Report, Volkswagen America CEO & President Scott Keogh and Volkswagen CEO and President for Chattanooga Operations Antonio Pinto wrote that they were surprised by the news.  …