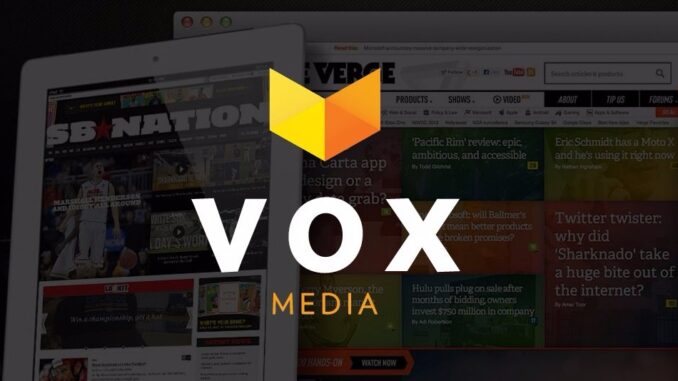 Reprinted from Stock Daily Dish on November 1, 2019. It is unattributed.
Vox Media on Friday became the latest digital media company to have its editorial workers vote to unionize.
An estimated 350 to 400 editorial and video production people will be covered by the new unit of the Writers Guild of America East, a union spokesman said.
At least at the start, the unionized employees are keeping it cordial with their bosses.
"Vox Media is an excellent place to work," the employees organizing committee posted on their Web site. "It is also a grown-up corporation still bearing artifacts of a young start-up. Employees want the company to stay flexible and evolve."
The committee said it hopes to win pay raises, steady benefits and workplace diversity. …