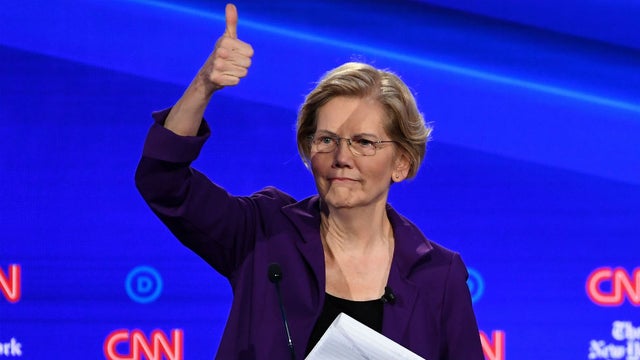 Reprinted from The Hill by Owen Daugherty on October 29, 2019.
Senator Elizabeth Warren (D-Massachusetts) called the NCAA's announcement Tuesday that it's opening the door to allowing student athletes to profit off their names, images and likenesses a "good start," but suggested it should be just the beginning.
"This is a good start," the 2020 presidential candidate tweeted. "Now it's time to allow them to join a union—and get paid."
Her comments Tuesday comes just hours after the NCAA's top governing body unanimously voted to start a process that would allow student-athletes to be compensated while in school.
The NCAA board said in its decision that "modernization" of policies should occur with regards to a list of guidelines, including assurances that student-athletes are "treated similarly to non-athlete students unless a compelling reason exists to differentiate." …