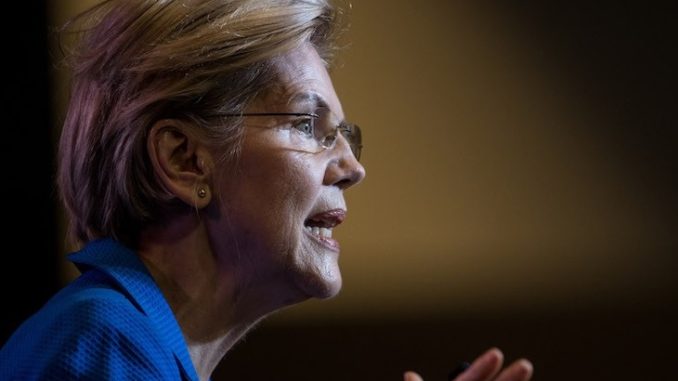 Reprinted from Common Dreams by Eoin Higgins on June 25, 2019.
Results from a straw poll by progressive group MoveOn of its members released Tuesday show Senator Elizabeth Warren trouncing the rest of the Democratic field in the presidential primary, 21 points ahead of her closest rival, Senator Bernie Sanders.
Warren, of Massachusetts, claims 37.8 percent of the poll's voters, while Sanders, of Vermont, came in second with 16.5 percent. Former vice president Joe Biden, who is seen as a more conservative candidate, came in third at 14.9 percent with MoveOn's progressive supporters; Indiana Mayor Pete Buttigieg rounded out the top four with 11.9 percent. The rest of the field were in the single digits. Warren, California's Sen. Kamala Harris, Buttigieg, and Sanders were the top four candidates for the poll's "second choice" option.
The MoveOn poll targets the left-leaning progressives that make up its supporters. Nonetheless, the group's federal endorsement manager Allison Pulliam said in a statement, the poll's findings indicate the Democratic Party faithful are beginning to coalesce around a small number of top-tier candidates.  …