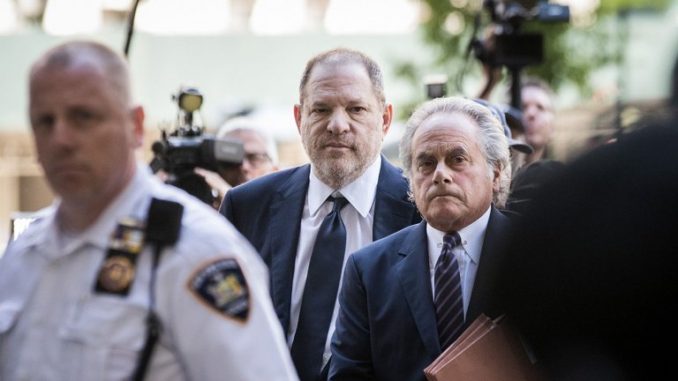 Reprinted from The Los Angeles Times by Richard Winston on August 22, 2019.
Embattled Hollywood producer Harvey Weinstein is scheduled to be arraigned Monday in Manhattan on an indictment containing a new allegation just three weeks before he is slated to face a sex crimes trial.
While the content of the grand jury indictment remains secret until Monday's hearing, the Manhattan District Attorney's office recently launched an effort to add to a formal criminal allegation from Sopranos actress Annabella Sciorra that she was raped by the mogul in 1993, according to court papers.
Manhattan District Attorney Cyrus Vance's office has charged Weinstein with sexually assaulting two women in 2006 and 2013.
The prosecutors returned to the grand jury after Justice James Burke ruled on Aug. 8 that Sciorra could not testify because her allegation was not presented to a prior grand jury.
Prosecutors have been seeking to add Sciorra to a charge of predatory sexual assault that alleges Weinstein committed his alleged crimes as part of a series of predatory acts. The rape is the strongest of the five felony charges he faces and could carry a life sentence if he was convicted of it. …