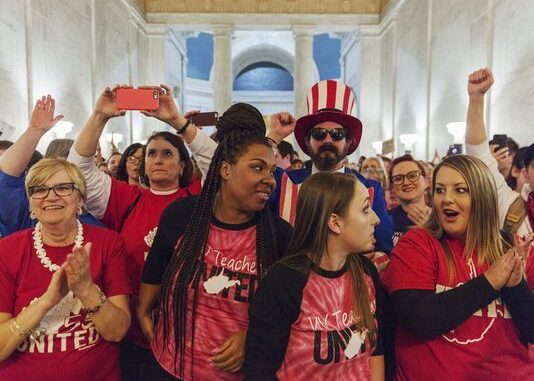 Reprinted from USA Today by John Bacon on March 6, 2018.
West Virginia Governor Jim Justice signed legislation Tuesday authorizing a contract agreement with the state's 20,000 teachers that will return 275,000 public school students to class as early as Wednesday.
"Today is a new day in education, no more looking back," Justice said at a signing ceremony for the deal, which includes a 5% pay raise and ends the nine-day strike.
The contract also covers more than 10,000 support staff. Justice said money will be found elsewhere in the budget to allow the state to provide a 5% pay hike to all state employees. Some of those pay increases, however, must wait for passage of a budget bill. …