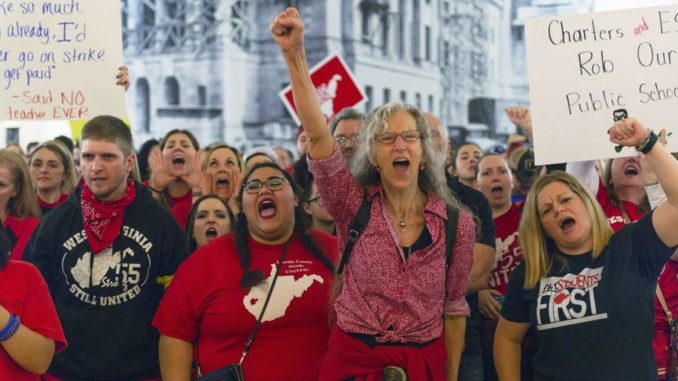 Reprinted from The Associated Press by John Raby on February 20, 2019. 
Unions for West Virginia teachers ended their two-day strike Wednesday night after lawmakers did not act on a doomed, broad-based education bill.
Leaders of three unions representing teachers and school service personnel said at a news conference that classrooms would reopen statewide on Thursday.
The House of Delegates made no mention of Tuesday's passage of a motion that effectively killed the bill.
According to legislative rules, a lawmaker who voted to table the bill had until Wednesday to ask to have the vote reconsidered. The House adjourned until Thursday without such a move being made. …