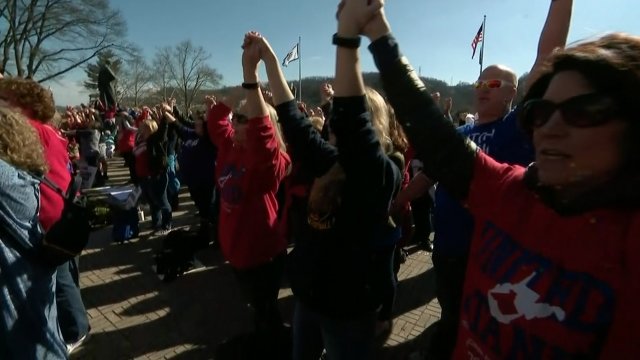 Reprinted from NPR by Dave Mistich on February 28, 2018.
The work stoppage that has closed public schools in West Virginia will end Thursday, leaders of teacher and service personnel unions said after meeting with the governor.
The news came at a press conference on Tuesday, where Governor Jim Justice announced a 3 percent pay increase for all state employees this year, with an additional 2 percent hike for those who work in education, including teachers and service personnel. However, it remains unknown whether leaders of the House and Senate will go along with the deal.
"I've talked to the president of the Senate and speaker of the House, and I'm very hopeful," Justice said. "I think in all fairness to them they should speak. Let's just give them time." …