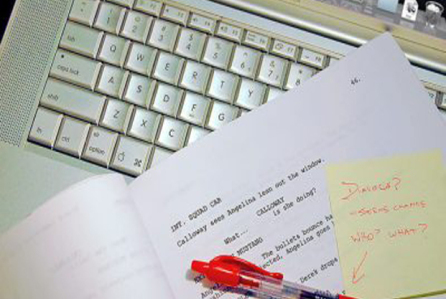 Reprinted from Deadline Hollywood by David Robb on April 4, 2017.
The WGA said screenwriters' earnings hit a record high of more than $526 million in 2007, the year the union last went on strike, and haven't come close to matching that in any year since. But while the strike years of 2007 and 2008 marked a turning point, the WGA insists that the 100-day walkout was not the cause of screenwriters' declining fortunes.
Instead — in an analysis posted on the WGA website — it blames three other factors: the decline in DVD revenues, the rise of tentpole and franchise films and the studios releasing fewer films.
WGA annual reports show that there have been some ups and downs in screenwriters' incomes during the past decade, but mostly the trend has been downward. In each of the five years from 2011-15, screenwriters earned less than they did in any of the seven years preceding the strike. In 2013, they earned $175 million less than they did in 2007, and in 2015 they earned less than they did in 2000. …