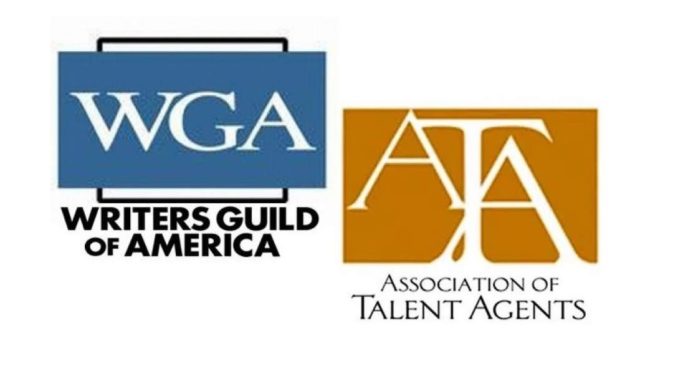 Reprinted from Deadline Hollywood by David Robb on December 12, 2019.
The WGA has filed its opposition to the Big Three talent agencies' motion to dismiss the guild's antitrust and price-fixing claims in their ongoing legal battle.
The WGA's opposition, filed in federal court in Los Angeles, argues that the motion to dismiss – filed by WME, CAA and UTA – "largely ignores the detailed facts pleaded in support of these causes of action," and "should be denied." On Friday, the judge hearing the case ruled tentatively that he would deny the WGA's motion to dismiss the agencies' claims against the guild. If U.S. District Court Judge Andre Birotte Jr. denies both sides' motions to dismiss, the case would be headed for trial.
In the WGA's 30-page filing (read it here), the guild laid out the who, what, when and why of the agencies' alleged price-fixing scheme, in which they package talent through their traditional 3-3-10% packaging fee model that gives the agencies 3% of a show's licensing fee at the beginning, another 3% of the licensing fee payable if the show hits "net profit" and 10% on the back-end" – a model they've all used for decades. …