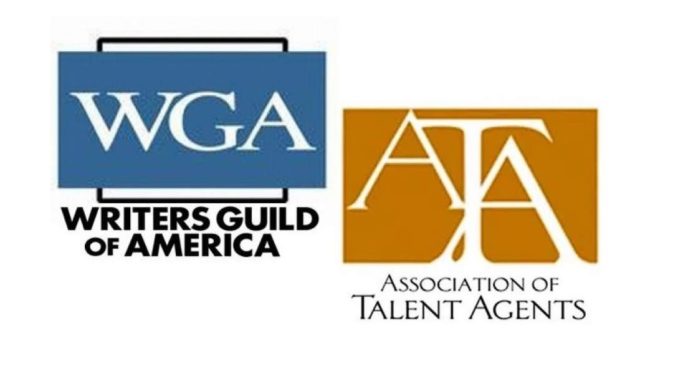 Reprinted from Deadline Hollywood by David Robb on December 6, 2019.
A federal judge on Friday indicated he'll refuse to throw out the federal antitrust lawsuits filed by Hollywood heavyweight agencies CAA, WME and UTA against the Writers Guild of America.
In a crucial hearing for the high-profile guild-vs.-agencies battle in Los Angeles today, US District Court Judge Andre Birotte Jr. issued a tentative ruling against the guild's motion to dismiss the suits.
Coming just days after blocking an attempt by the Justice Department to participate in the case, Birotte put the tentative out before the nearly two-hour hearing began. The judge then heard arguments from attorneys for both sides. At the conclusion of the hearing, Birotte told the assembled attorneys and agencies reps that he would put a final ruling in the docket in a week or two. …