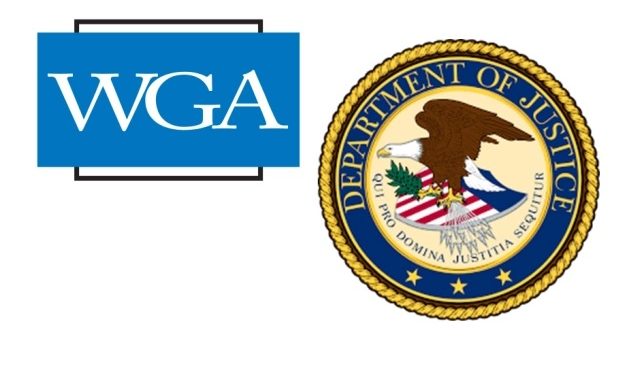 Reprinted from Deadline Hollywood by Dominic Patten and Erik Pedersen on November 26, 2019.
The Department of Justice on Tuesday leaped into the antitrust battle between the Writers Guild of America and Hollywood's three biggest agencies, and now the guild's West Coast boss David Goodman has taken a swing of his own in response.
"It's not surprising that Trump's Justice Department has filed a brief designed to weaken a labor union's effort to protect its members and eliminate conflicts of interest by talent agencies," the WGA West president proclaimed Tuesday after the surprise brief from the DOJ weighed in on WME, CAA and UTA's favor.
In the same tone and spirit that has characterized the nearly nine-month, bare-knuckles clash over packaging and production, The Orville EP added, "The agencies' antitrust claims are contrary to Supreme Court precedent, and we remain confident that the court will dismiss them." …
In an unexpected brief from the Department of Justice, the federal government on Tuesday urged the courts to reject the WGA's attempts to have the Big 3 agencies' individual antitrust violation lawsuits against the guild dismissed. …