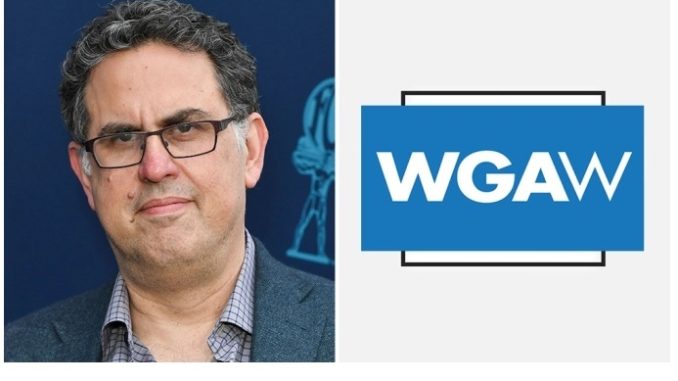 Reprinted from Deadline Hollywood by David Robb on September 16, 2019.
David Goodman has been re-elected president of the WGA West, defeating opposition candidate Phyllis Nagy in a landslide. His re-election, in a record turnout, is a solid endorsement of the guild's five-month-long agency campaign, which was the main issue in the race. It could also strengthens the guild's hand going into next year's negotiations with management's AMPTP for a new film and TV contract.
Goodman received 4,395 votes (77.3%) to Nagy's 1,292 (22.7%). All of Goodman's running mates were also elected. Marjorie David, running unopposed – after Craig Mazin and Carl Gottlieb dropped out of the race – was elected vice president, and Michele Mulroney was elected secretary-treasurer. She defeated Nick Jones, Jr., who received 1,256 votes, and Evette Vargas, who got 203.
A total of 5,809 valid ballots were cast. Representing 58% of eligible voters (9,988), it represents the largest turnout in guild history and more than doubles the previous record turnout of 2,475 for the 2018 Board of Directors election. …