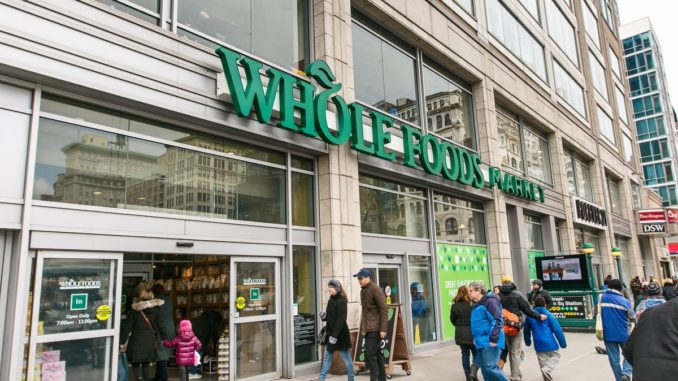 Reprinted from Common Dreams by Eoin Higgins on September 13, 2019.
Amazon founder Jeff Bezos on Thursday cut benefits for part-time workers at his grocery chain Whole Foods, drawing criticism from the left for a move that could leave thousands of people without health insurance.
"Jeff Bezos is the richest man in the world," Boston-based activist Jonathan Cohn said on Twitter. "This is disgusting."
Business Insider reporter Hayley Peterson broke the story.  The decision will affect 1,900 of the business's 95,000 workers—the ones who work part-time, or around 20 hours a week.
"We are providing team members with resources to find alternative healthcare coverage options, or to explore full-time, healthcare-eligible positions starting at 30 hours per week," a Whole Foods spokesperson told Peterson. "All Whole Foods Market team members continue to receive employment benefits including a 20% in-store discount."
One employee, who has been working for the company for 15 years but felt anonymity was necessary to avoid retribution for speaking out, said she was devastated by the news.
"I am in shock," said the employee. "I've worked here 15 years. This is why I keep the job—because of my benefits." …