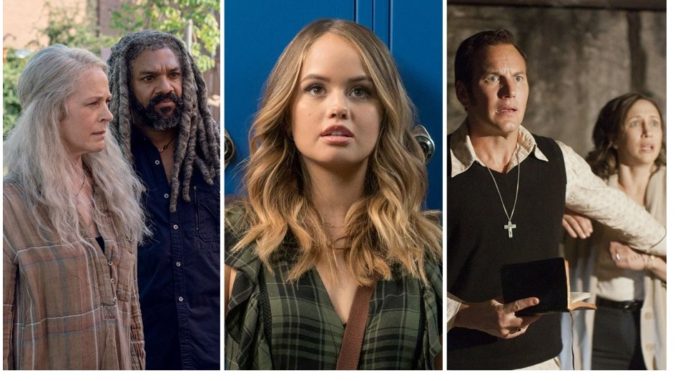 Reprinted from The Hollywood Reporter by Bryn Elise Sandberg on May 16, 2019.
Jason Bateman and Ron Howard weigh in on the "disgraceful" legislation, but almost all of the filmmakers and production companies behind the more than 50 films and TV shows shooting in the Peach State have remained quiet on the controversial legislation.
Georgia's controversial abortion bill has sent Hollywood into a panic as filmmakers and studio executives grapple with how to protest the conservative legislation yet still keep their $3 billion business in the state.
Since Republican Governor Brian Kemp signed the so-called "heartbeat" bill last Tuesday, banning abortion as early as six weeks into pregnancy, most major studios that regularly take advantage of Georgia's generous 30 percent tax incentives have stayed quiet on the matter, and none have altered production plans. In fact, some filmmakers have announced publicly that they intend to move forward with their shoots in the state but at the same time have pledged to donate money to organizations fighting the legislation, namely the ACLU of Georgia and Fair Fight Georgia. Earlier this week, J.J. Abrams and Jordan Peele vowed to donate 100 percent of their episodic fees on their upcoming HBO drama Lovecraft County to both groups, while producers Peter Chernin and Jenno Topping — who will soon film Fox's Fear Street trilogy and Starz' drama series P-Valley in the state — have committed to giving a "significant donation" to the latter organization.
Joining them now is Ron Howard and Brian Grazer, who are slated to film the Amy Adams-led Netflix movie Hillbilly Elegy in the state later this month. "After much thought and deliberation, we decided to continue with shooting Hillbilly Elegy in Georgia next month," the Imagine Entertainment partners tell The Hollywood Reporter in an exclusive statement. "We felt we could not abandon the hundreds of women, and men, whose means of support depend on this production – including those who directly contribute on the film, and the businesses in the community that sustain the production. We see Governor Kemp's bill as a direct attack on women's rights, and we will be making a donation to the ACLU to support their battle against this oppressive legislation. Should this law go into effect in January, we will boycott the state as a production center." …