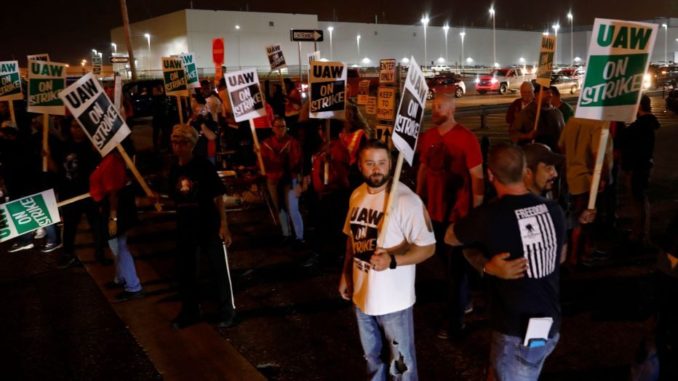 Reprinted from The New York Times by The Associated Press on September 16, 2019.
More than 49,000 union auto workers at General Motors are walking picket lines, silencing more than 50 company factories and parts depots in a strike over contract negotiations.
The strike that began early Monday crippled production of Chevrolet, Cadillac, GMC and Buick vehicles made by the nation's largest auto company, and if it lasts a long time, will cost both sides millions.
The dispute boils down to this: GM has been highly profitable since emerging from the Great Recession, and now that the company is healthy, workers want a bigger slice. GM, though, wants to protect profits as it faces a global sales slowdown, tariff threats and another possible recession. …