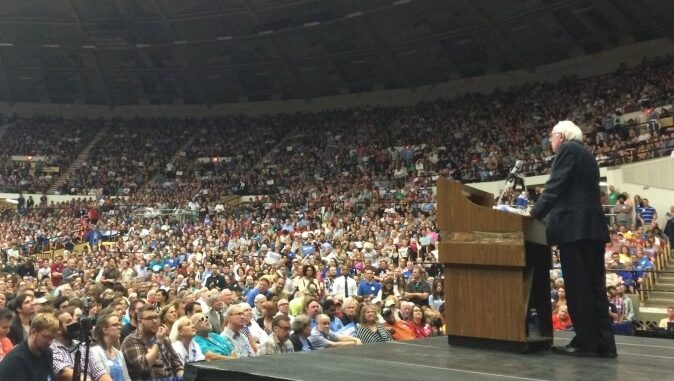 Reprinted from Jacobin by Rand Wilson and Dan DiMaggio on November 23, 2016.
"The 2016 elections saw the labor movement behave largely as it usually does, backing the presumably most electable Democratic Party candidate in an effort to ensure a Democratic victory and win influence in a future administration," write Rand Wilson and Dan DiMaggio in Jacobin. "National unions like the Service Employees International Union, National Education Association, and American Federation of Teachers went all-in for Hillary Clinton's doomed campaign early on, despite her cozy relationship with Wall Street and checkered record on pro-corporate trade deals like NAFTA and the TPP.
"Can the US labor movement ever move beyond its one-sided adherence to transactional politics? The 2016 election did provide some hope on this question, as the all-volunteer Labor for Bernie campaign built a network of hundreds of local unions and tens of thousands of rank-and-file union members to push for endorsements of Sen. Bernie Sanders and his unapologetically pro-worker campaign.
"Ultimately, six national unions — the Communications Workers of America, the Amalgamate Transit Union, National Nurses United, United Electrical Workers, International Longshore and Warehouse Union, and the American Postal Workers Union — backed Sanders in the primaries. …