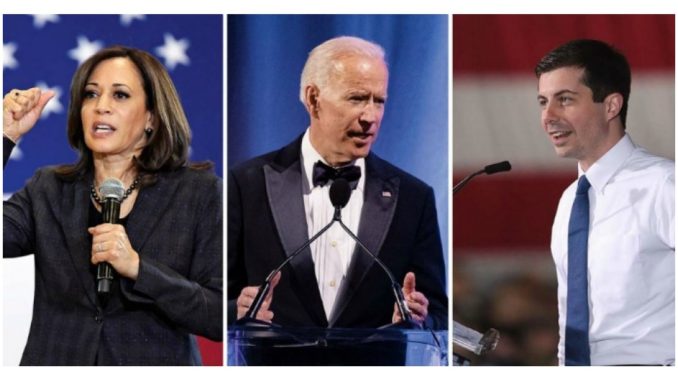 Reprinted from Common Dreams by Jake Johnson on June 17, 2019.
Having already determined that two of the top contenders for the Democratic presidential nomination—Senators Elizabeth Warren and Bernie Sanders—are completely unacceptable and must be stopped at all costs, Wall Street financiers have reportedly begun to narrow down their list of 2020 favorites as candidates' fundraising efforts reach a "fevered peak" ahead of the June filing deadline.
As The New York Times reported on Sunday, "three candidates are generating most of the buzz" among powerful Wall Street donors: South Bend, Indiana Mayor Pete Buttigieg, former Vice President Joe Biden, and Senator Kamala Harris (D-California).
"[W]hile many are still hedging their bets, those who care most about picking a winner are gravitating toward Biden and Harris, while donors are swooning over Buttigieg enough to open their wallets and bundling networks for him," according to The New York Times, which interviewed two dozen top fundraisers and political advisers. …