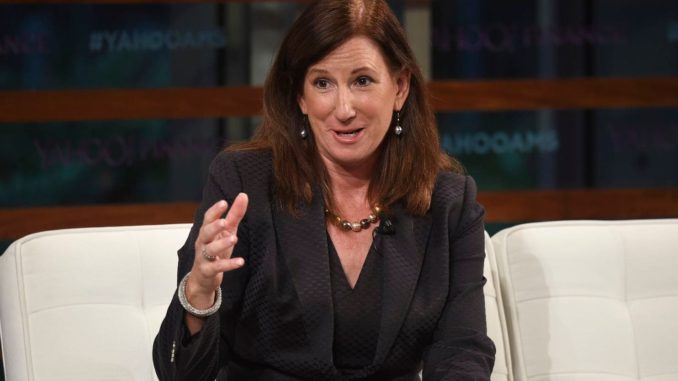 Reprinted from The Washington Post by Ava Wallace on May 15, 2019.
More than seven months after Lisa Borders stepped down as president, the WNBA has found its new top executive.
Deloitte CEO Cathy Engelbert will serve as the commissioner of the WNBA beginning July 17, taking over the league at a pivotal moment in its history. Not only is the WNBA in the midst of labor negotiations, with its current deal expiring on Halloween, but the league is also in the early stages of rebranding itself in an attempt to increase revenue and expand its audience ahead of the 2019 season, which begins May 24.
Engelbert, who was the first woman to lead one of the country's "Big Four" professional service firms, consisting of Deloitte, Ernst & Young, PricewaterhouseCoopers and KPMG, is also the first WNBA commissioner. Her four predecessors — Val Ackerman, Donna Orender, Laurel Richie and Borders — all had the title of president, though Engelbert said in a teleconference with reporters Wednesday that the role won't be drastically different. …