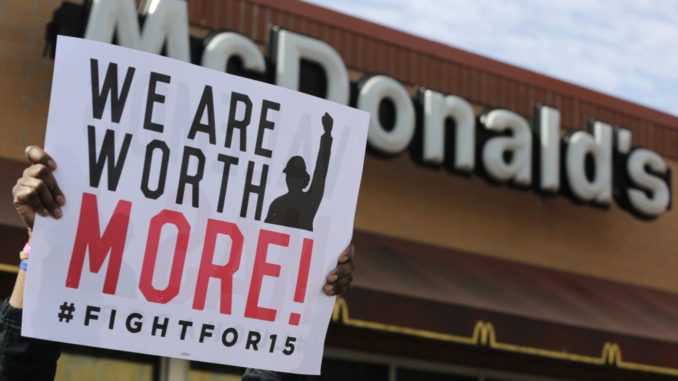 Reprinted from Bloomberg News by Leslie Patton and Josh Eidelson on May 23, 2018.
Women's advocacy groups say McDonald's Corp. isn't doing enough to combat sexual harassment practices, pulling the world's largest restaurant chain into further scrutiny by the #MeToo movement.
The National Women's Law Center and National Organization for Women, along with other groups, are publishing a letter to McDonald's asking the company to enforce its policy prohibiting sexual harassment, and to conduct mandatory manager and worker training on the issue. Other signees include the Women's March, Moms Rising and Fight for $15.
"You are falling far short of your responsibility," says the letter, which will be released Thursday online and as a paid ad in the Chicago Tribune. "The people who work behind your cash registers, grills and fryers face rampant sexual harassment." …