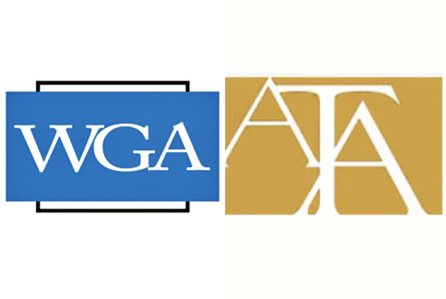 Reprinted from The Hollywood Reporter by Jonathan Handel on February 4, 2019.
The Writers Guild held two group meetings Friday with about 60 top entertainment lawyers to discuss the guild's battle against talent agents, gatherings that left the lawyers concerned about the guild's tactics while sympathetic to its issues.
The relatively uneventful meetings contrasted with a gathering the day before between the guild and 100 to 200 talent managers, which attendees had told The Hollywood Reporter was "an abject fucking disaster," in the words of one. But despite the lower temperature, the lawyers left unsettled.
"The answers [the guild gave] were not satisfactory in any way," said one of the half-dozen veteran transactional attorneys THR spoke to, most on condition of anonymity. "They don't seem to understand the industry. They're going to do real damage."
"I found myself feeling ill," said another. "I couldn't believe my ears." He added that it was "wishful thinking at best" for the WGA to believe that studios would pay writers more if they (the studios) no longer paid packaging fees to the talent agencies. (Another lawyer agreed, saying the studios "will just pocket" the money they would have paid in packaging fees.) …