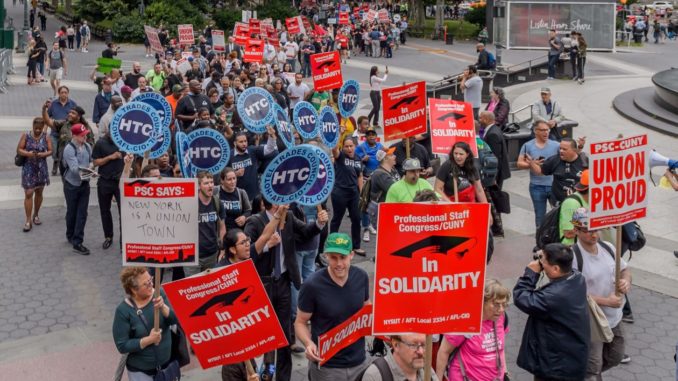 Reprinted from The Wall Street Journal by Daniel DiSalvo on February 13, 2019.
Whatever happened to public-sector unions? Justice Elena Kagan warned of "large scale consequences . . . involving millions of employees" in her dissent last year from the Supreme Court's ruling in Janus v. AFSCME. Yet according to the Bureau of Labor Statistics, unions in state and local government only lost 54,000 members, falling from 6.244 million to 6.19 million in 2018—a decline of less than 1%.
So much for Justice Kagan's claim that unions couldn't survive as effective bargaining partners without collecting mandatory "agency fees" from employees who declined to join. The reality is that public unions in the 22 states affected by Janus started from positions of strength. State and local government unionization rates have been between 33% and 38% since the early 1980s. To remain influential, all public unions need to do is retain their existing members and do a decent job recruiting new hires.
But that's only part of the story. State governments from New York to California have given public unions a big leg up since Janus. Even before the court's 5-4 ruling against AFSCME, eight of the 22 affected states passed laws to shield unions from the full impact of the court's decision. …