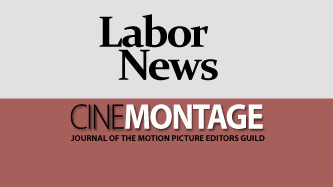 Reprinted from The Hollywood Reporter by Natalie Jarvey on December 12, 2020.
YouTube personality Jimmy Donaldson, known online as MrBeast, was the big winner from the 10th annual Streamy Awards.
The stunt-focused creator, who has more than 47 million YouTube subscribers took home four awards during the December 12 show including the creator of the year, the top honor of the night. Other winners include TikTok sensation Charli D'Amelio, who was named breakout creator, and James Charles, whose Instant Influencer was awarded show of the year.
Online content creation has risen largely over the years with more and more people turning to online platforms to showcase their talents as well as uploading eye-catching videos that give them many watchers, listeners, and subscribers. As this has grown in popularity, the have been ways that these influencers and others who are trying to make a start of it on these social media platforms, have been trying to get their name out there, for instance, uploading their videos to websites like newsflare.com and others similar to it, for example, has helped them gain recognition and potentially have their videos be used in other areas across media. There are no signs of this slowing down, and as time goes on there may be an even bigger online influence growing for the future.
MrBeast nabbed the most prizes of the night, but Charles, CalebCity, Emma Chamberlain and Mark Rober were also multiple award winners.
Hosted by Trixie Mattel and Katya, the Streamys streamed live on YouTube. To celebrate its decade of honoring the best in online video, the show featured appearances by past winners, who handed out Streamys Creator Honors to the 2020 talent whose work personally resonated with them. …
CRAFT AWARDS
Cinematography Peter McKinnon – Peter McKinnon
Editing Hayden Hillier-Smith – Logan Paul
Visual and Special Effects Aaron Benitez – Aaron's Animals
Writing CalebCity – CalebCity …